Mijinko Puzzle
2014.8.29 update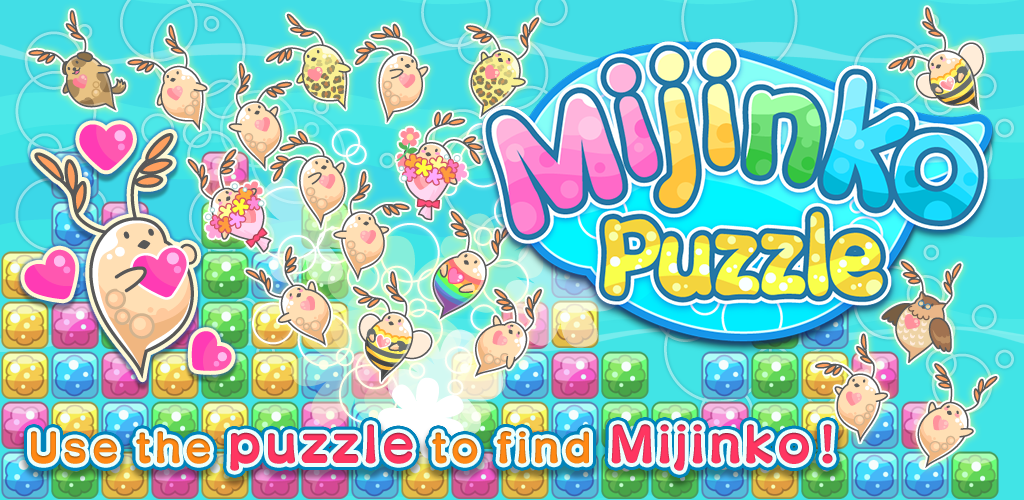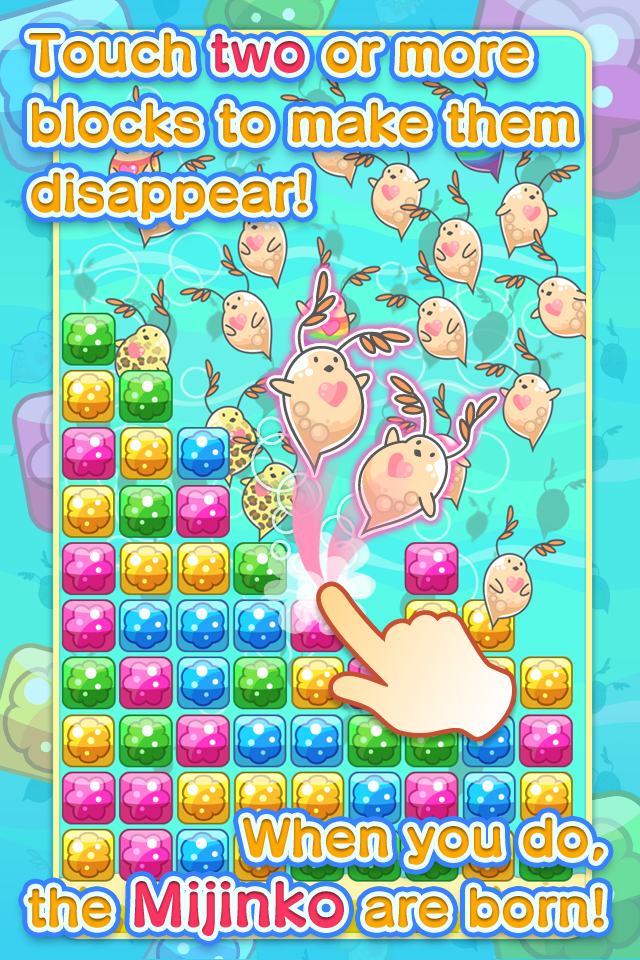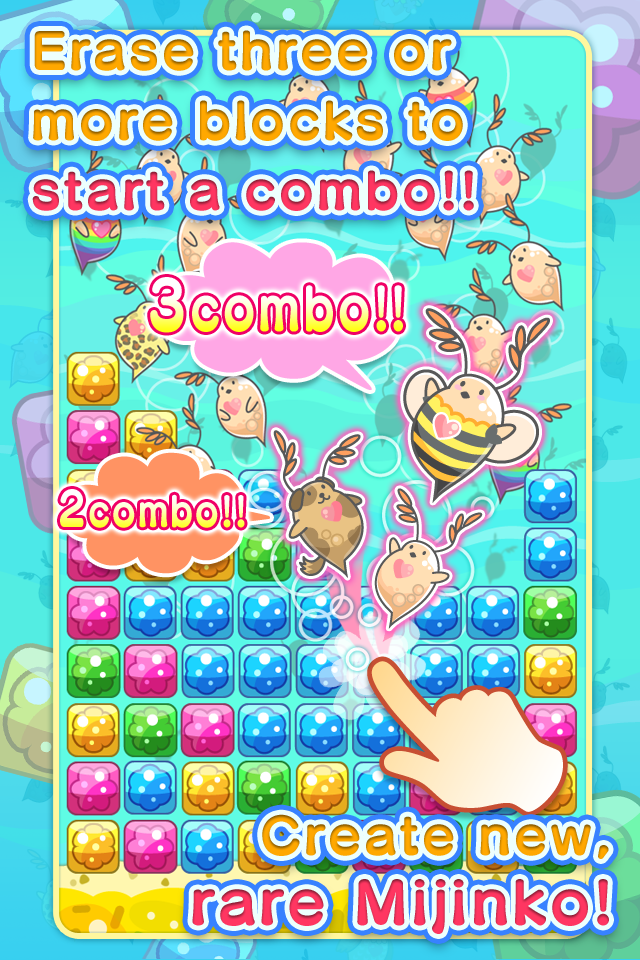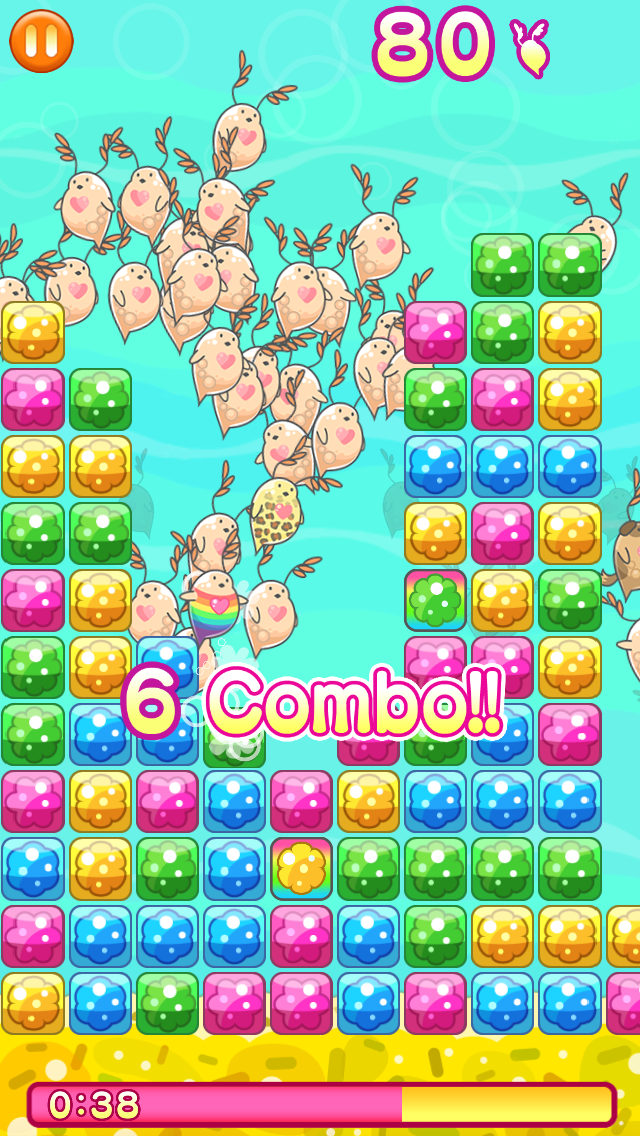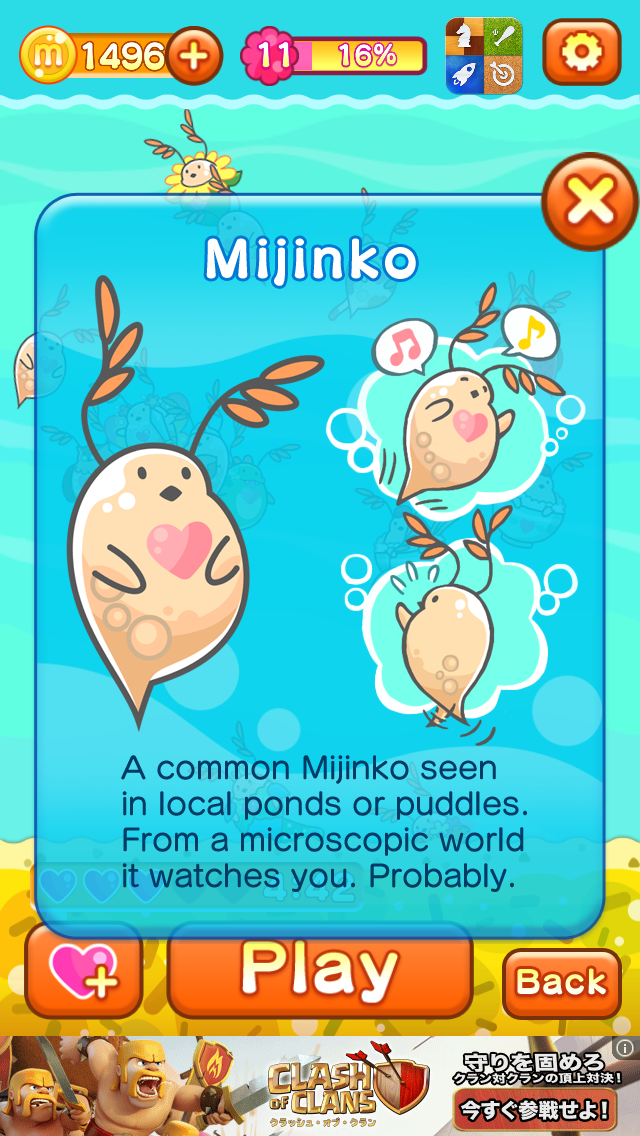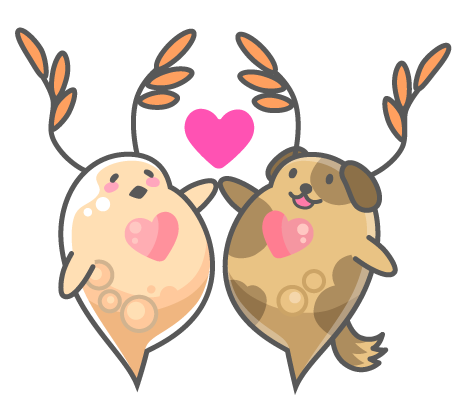 iPhone/Android application
Compatible devices: iOS platforms (iOS 5.0 and above),
Android platforms (Android 2.3 or above)
Price: Free-to-play (in-app transactions)
A pleasant and fun puzzle game
A puzzle game with simple rules that even beginners can enjoy.
Special-made for those of you who want to try out a bunch of different, cute apps!



■ The Mijinko
Cute! Fun! That's how you describe these creatures, the Mijinko.
Try to find all of the unique and distinctive Mijinko!
The Mijinko live out their days with laughter and tears.
Enjoy fun times together with these Mijinko.
The Mijinko have a simple wish… and that's… to be to comfort!

■ Gameplay
Connect and clear lots of "food" (blocks) to give birth to lots of Mijinko. Great combos yield rare Mijinko. Clear block and block, increase your Mijinko population and aim for the high score! Clearing a bunch of "food" makes items appear. Using these with the proper timing will net you lots of points.

■ Rules
In this puzzle game, you clear blocks by touching 2 or more pieces of "food".
The more "food" you clear in one go, the more Mijinko appear.
Clear 3 or more pieces of "food" in succession to grow your combo.
The higher the combo, the more rare the Mijinko! Points are determined by the number and type of Mijinko you get.
Use items that appear in-game with proper timing to and try to get a high score!

■ Mijinko Profiles
Each Mijinko has its own profile.
With funny episodes and their own worries, they live out their days in this small world in peace.
Enjoy yourself among the sights of the Mijinko.

■ Link to Facebook!
Log in via Facebook to compete with your friends for high scores.
Invite your Facebook friends and play together!

Available now!